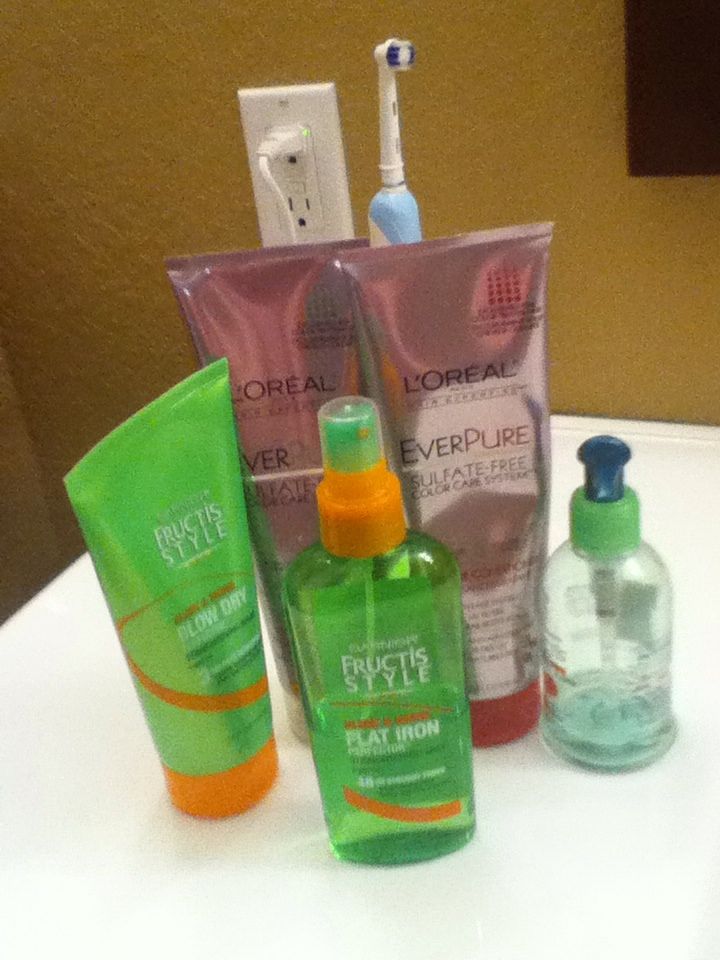 This is my current haircare routine. I do take care of my hair so that it doesn't look gross or anything.
I use the L'oreal Paris EverPure Sulfate-Free Shampoo and Conditioner. The green one is the volume shampoo, which my mom bought because they didn't have the red one, which is the moisturizing one. My conditioner is the moisturizing one. I'm going to use up the volume shampoo and then buy the moisturizing one again. I don't want volume. I want moisture in my hair.
After I get out of the shower, I use Garnier haircare products. Anti-frizz serum and the straightening balm before I dry my hair. The next day, I use the flat iron spray before I straighten my hair.
Thanks for reading!
xoxo, Dana.
Have a beautiful day and don't forget to smile!