Merry Christmas, everyone. I hope you all got what you all wanted. These are just the makeup goodies I got. I also got a hoodie, pajamas, two 3DS games, jeans, and a throw blanket.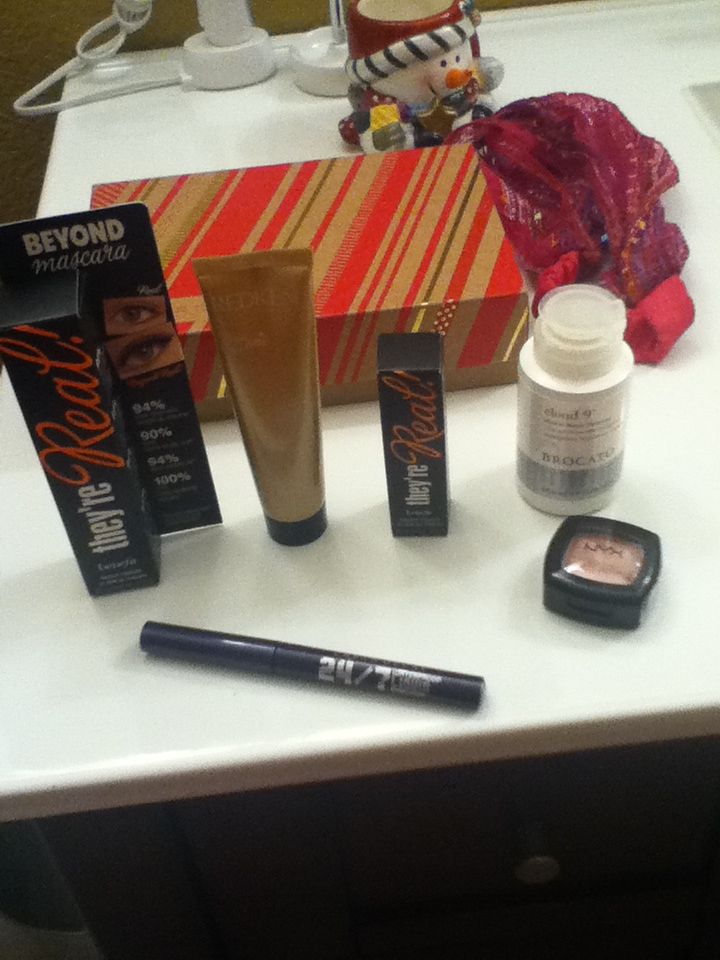 This is a mixture of stuff I got from my parents and my brother and his girlfriend.
This is what my brother and his girlfriend got me.
This was just a little goodie bag full of stuff to try. I may do my first giveaway and give away the mini version of They're Real! Mascara since I already have that version and now I have the full-sized version, as well.
The best part of their gift was them gifting me a subscription to Birchbox, so I will get 3 months' worth of free stuff and if I like it, I will keep doing it.
This is what my parents got me. They got me the full-sized version of They're Real! and an Urban Decay 24/7 Waterproof Liquid Eyeliner in Retrograde. I am so thankful to have such wonderful family that spoil me and make me feel special. Happy Holidays to everyone. :)
Thanks for reading!
xoxo, Dana.
Have a beautiful day and don't forget to smile!