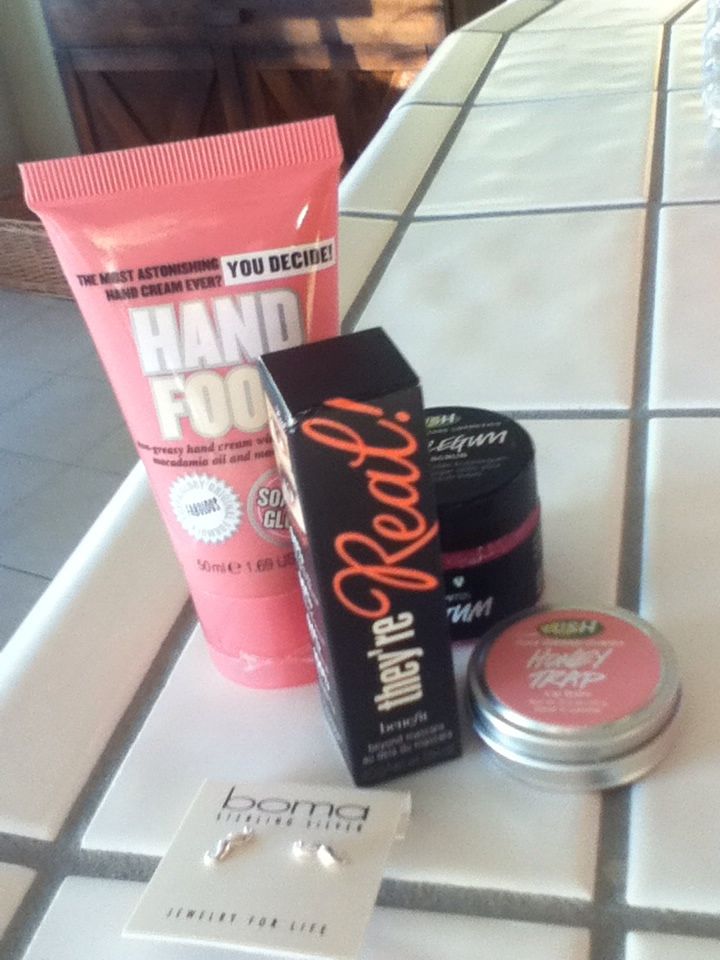 Today I went to the mall with my brother's girlfriend and got to have some bonding time. I went into three stores: Sephora, Lush, and Fuego. All of these products except for the earrings will be reviewed soon.
Sephora: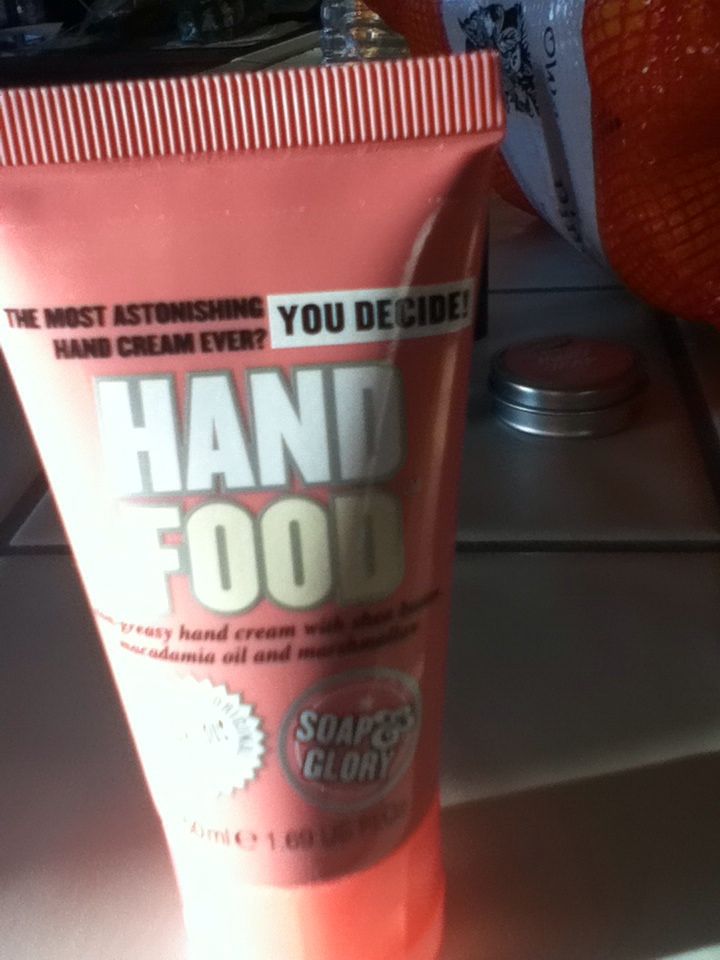 I got the small version of Benefit They're Real! mascara and the small version of Soap & Glory Hand Food. Soap & Glory was $5.00 and Benefit was $10.00.
Lush: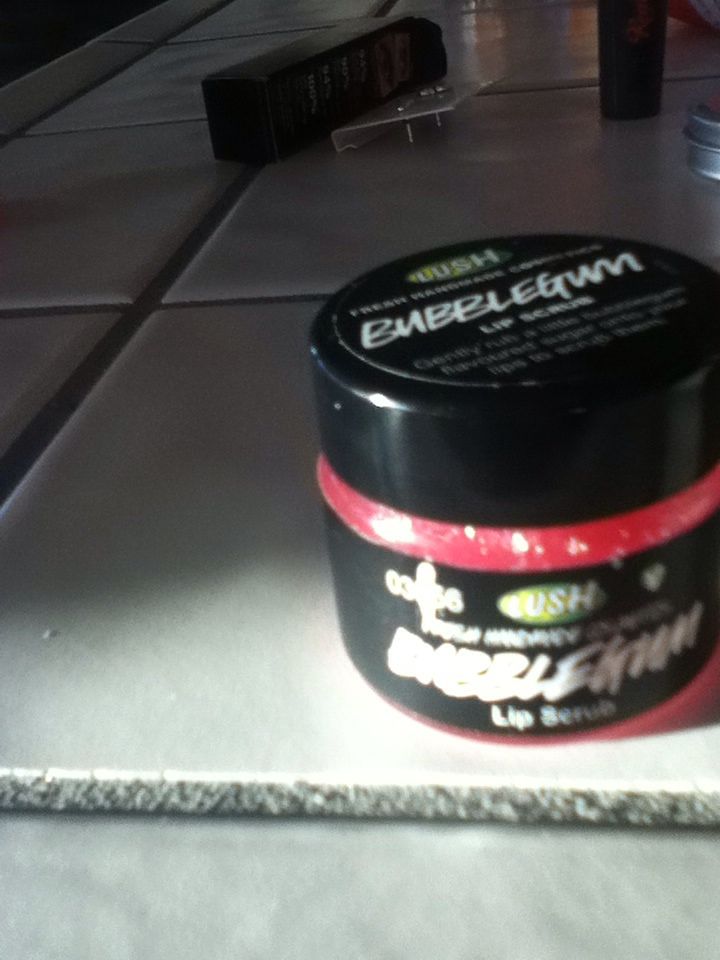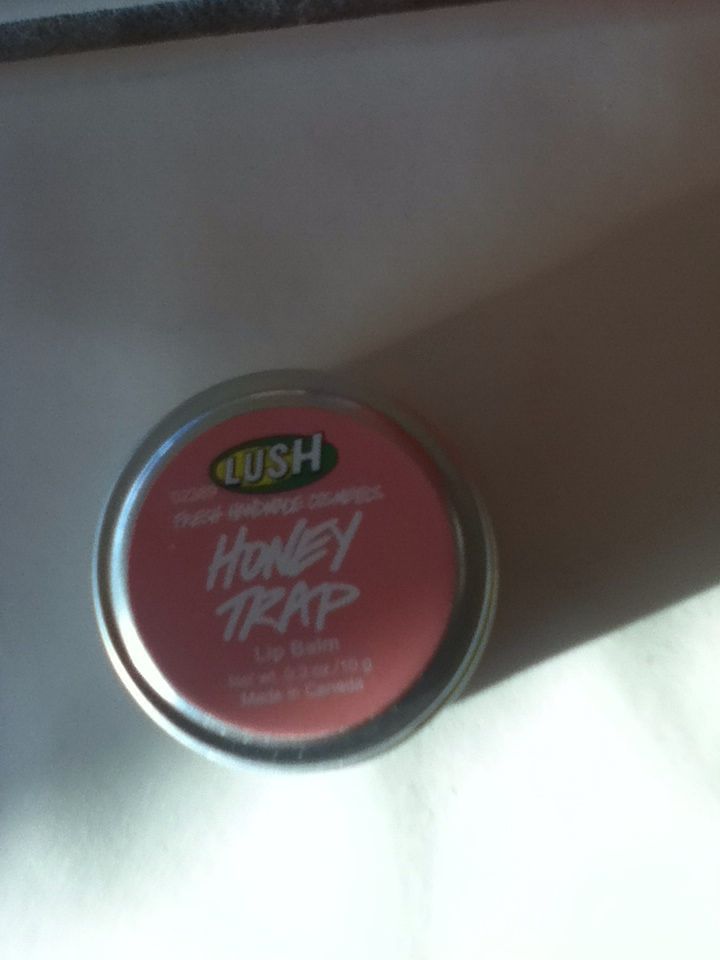 I got the Bubblegum lip scrub and the Honey Trap lip balm. The scrub was $10.00 and the lip balm was $9.00. I tried the scrub in the store and I LOVED it. I want to eat it right out of the jar.
Fuego:
I got these earrings for $10.00 and they were $12.00, so I got a discount. I just love them.
Thanks for reading!
xoxo, Dana.
Have a beautiful day and don't forget to smile!