Hello, everyone. I hope your week was good. Today I am reviewing my first brush. I purchased this brush at Target for $4.99, so it is pretty cheap.
I couldn't get the whole brush in the photo, so here's the handle. It's nice and slim and has a little metal on the bottom. It's white with Sonia Kashuk written in silver.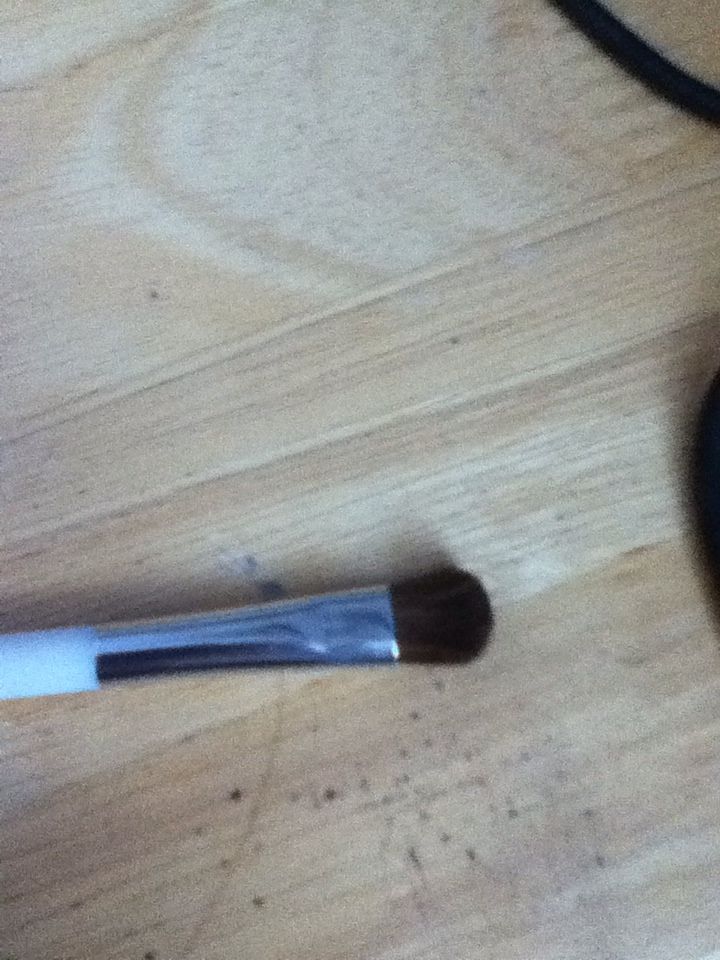 Here is the actual brush part. The ferrule is firmly attached to the handle. The brush picks up just the right amount of product. I use this to apply the Maybelline Earthly Taupe eyeshadow every single day and I have not had any problems with shedding from this brush. It retains its shape after washing and is very soft.
Thanks for reading! xoxo