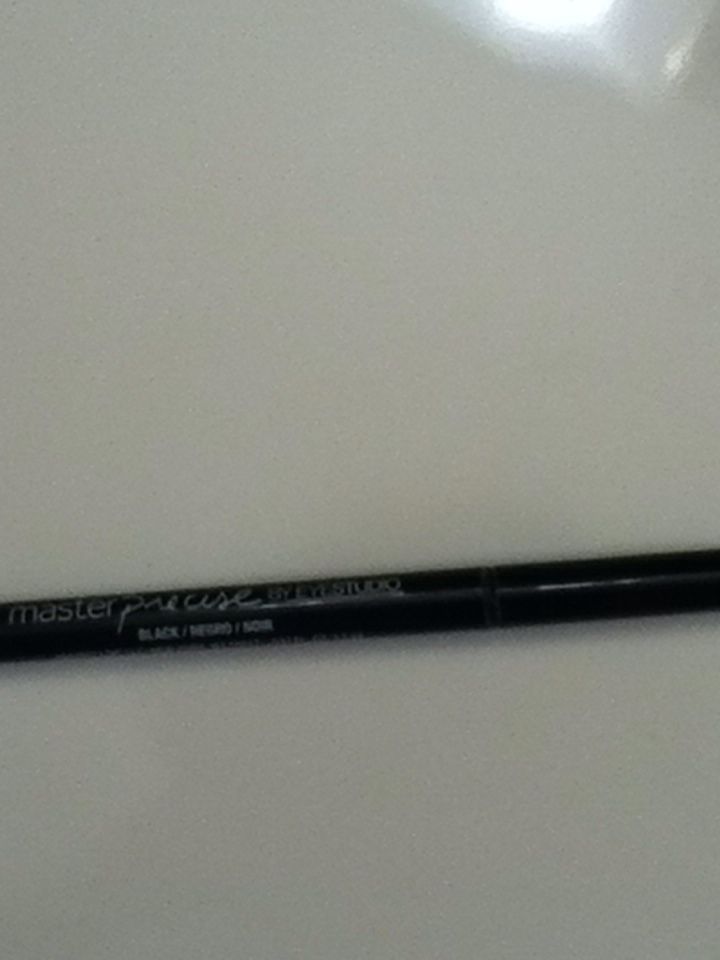 Today, I am going to review Maybelline New York Master Precise by Eyestudio. I purchased this at CVS Pharmacy for $9.99. That's expensive for a drugstore eyeliner, but it's worth it. The packaging is just like a felt pen, except with Master Precise by Eyestudio written in silver. This product was made in Germany and they do test on animals, so please be aware of that.
The reason why I bought this was because I was going to get an Urban Decay liquid eyeliner, but I bought an eye pencil and we couldn't go to the mall, so I went to CVS and got it.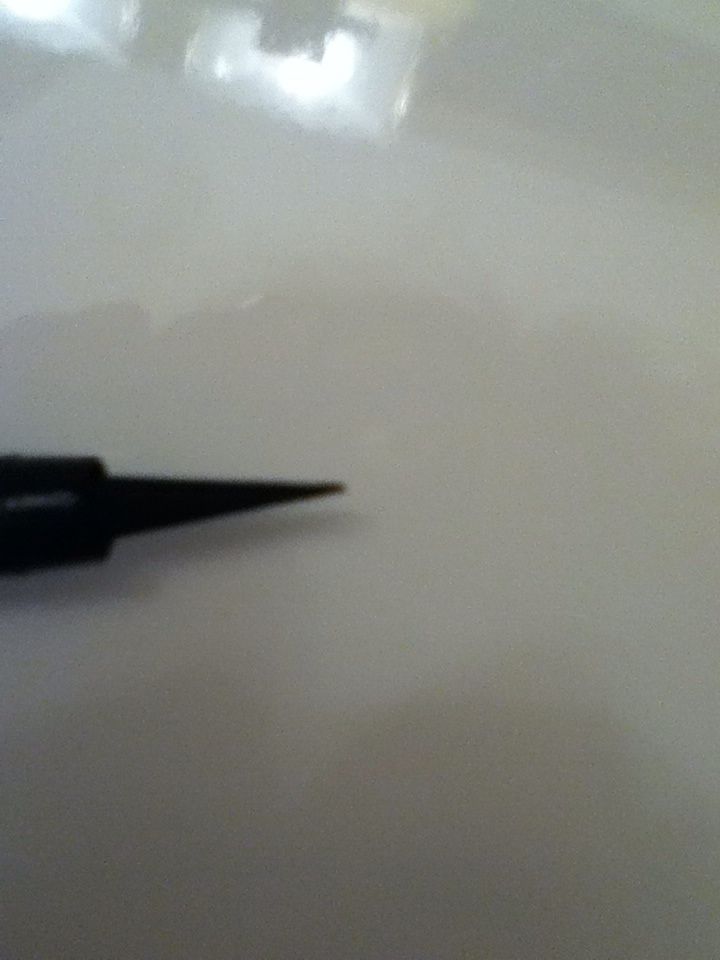 The tip of the liquid eyeliner is just like a felt tip pen, except tapered so you can do a skinny line or a thick line. I prefer a skinny line because it adds the most amount of definition to my eyes. The tapered end is good for doing a winged eyeliner, but I have to practice more because I am horrible at doing a winged eyeliner. I've watched so many winged eyeliner tutorials on Youtube, but I can't get the same effect. Sorry. I'm rambling.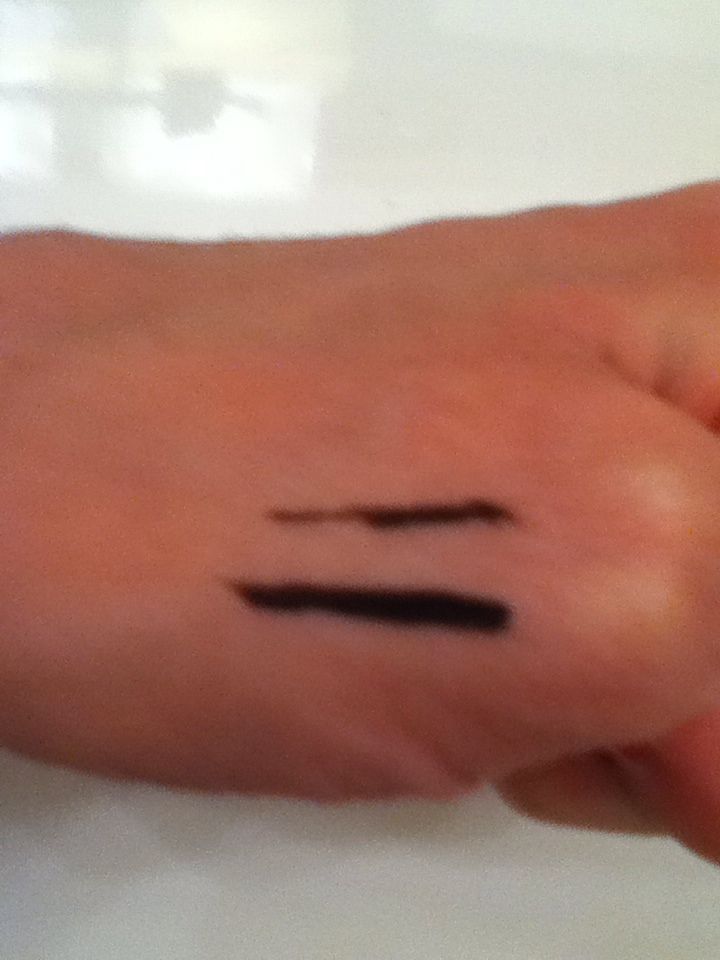 Here are a couple of swatches of the eyeliner. The thinner line on top needs two coats to be black while the thicker line on the bottom is black in one go. This is not waterproof. I've cried with this on and it ran down my face. I've showered with it on and it ran down my face. I will repurchase this just because it is a great product and is easy to use. It is good for sensitive skin. I have not had any itchiness with this product on my lids. I would recommend this product for college students who barely wear any makeup. When I don't want to go all out for my makeup, I just pop this and some mascara on to brighten my eyes.
Thanks for reading! xoxo
Ingredients:
Aqua/Water, Butylene Glycol, PEG-60 Hydrogenated Castor Oil, Styrene/Acrylates/Ammonium Methacrylate Copolymer, Coco-Glucoside, Phenoxyethanol, Potassium Sorbate, Citric Acid, Disodium EDTA, Sodium Laureth-12 Sulfate, Trisodium EDTA, Methylparaben, Propylparaben, Iodopropynyl Butylcarbamate. (+/- May Contain: CI 77266/Black 2).