This is a review of Urban Decay's Eyeshadow Primer. My parents got my brother's girlfriend a makeup kit from Urban Decay for Christmas and it included a sample size of the Eyeshadow Primer Potion, so she gave it to me because she had a full-size tube of it. She's a nice girl. I had always wanted to try it, but never had enough money to buy it.
So this is what the package looks like. It's a metallic purple with a silver plastic lid. It says Urban Decay Eyeshadow Primer Potion on the package. You get 0.13 fl oz or 3.7 ml in a sample size. I only use one squirt for both eyelids, so it'll go a long way.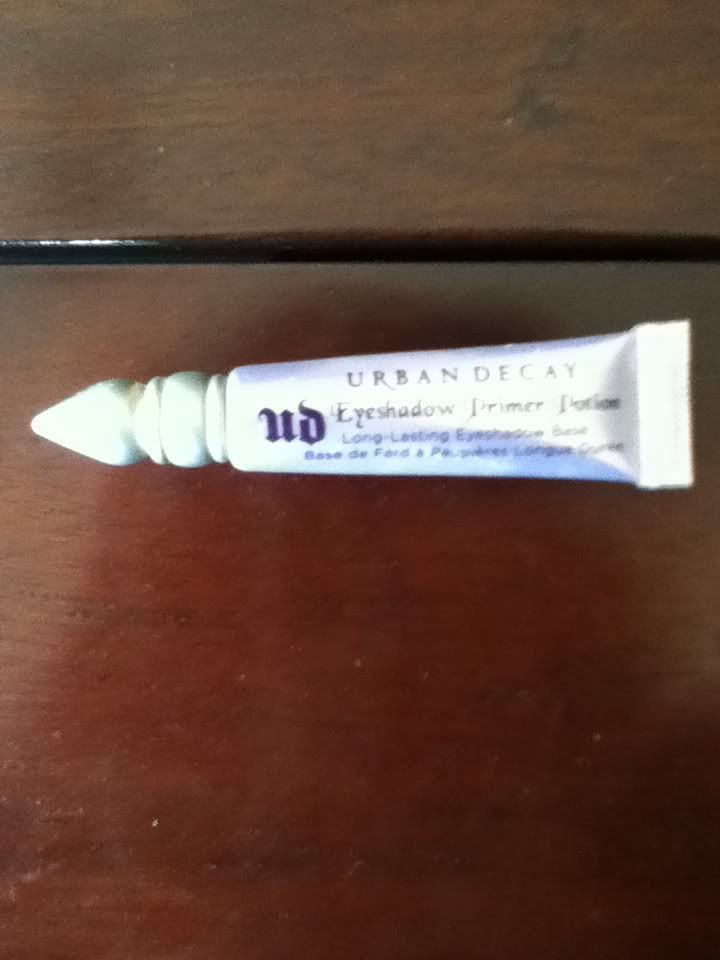 When you take the cap off, there's a small tube at the end that allows you to get the product out. I have to shake it a few times to get the product to the top of the package.
This is what it looks like when you squeeze it out. It is a very nude color, but it's clear when it goes on, so there's no problems with it when I put on my eyeshadow. I do like this product and it works. My eyeshadow isn't faded at the end of the day.
This product is not cheap. It's $20.00 for a full-sized tube of it, so instead of getting a full-sized tube of this, I got a tube of E.L.F. eyeshadow primer and will be reviewing it in a new post.