This is another Urban Decay product. I asked for this for Christmas, so I didn't buy this with my own money. This is the Brightening one. I had heard rave reviews about it and wanted to try it for myself.
The package is a light purple and the cap is a dark purple. It's a squeeze out product, which makes application so much easier.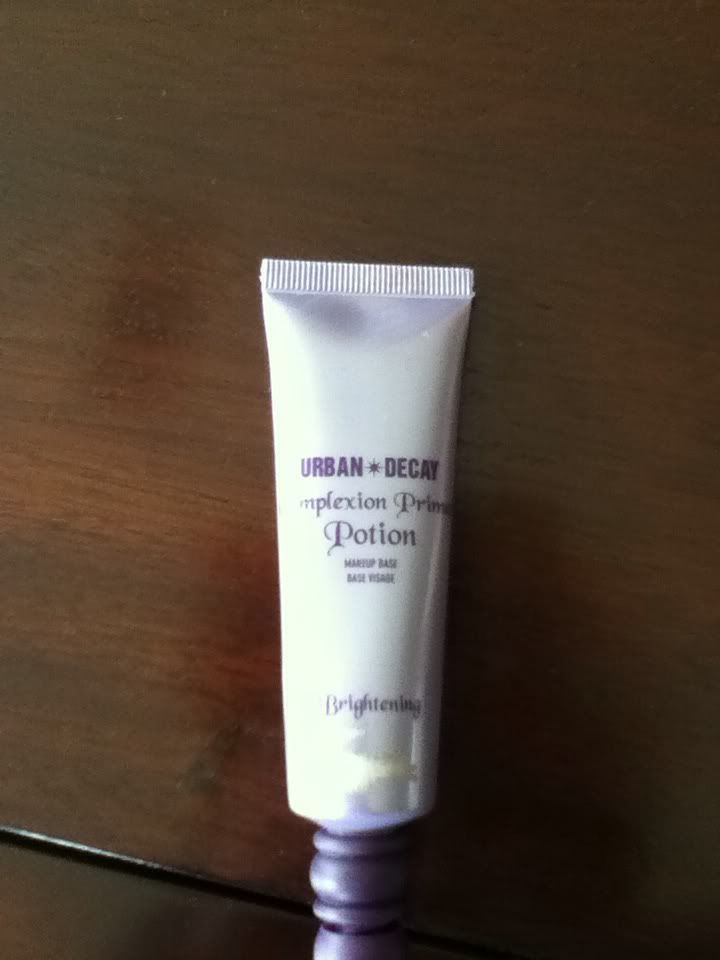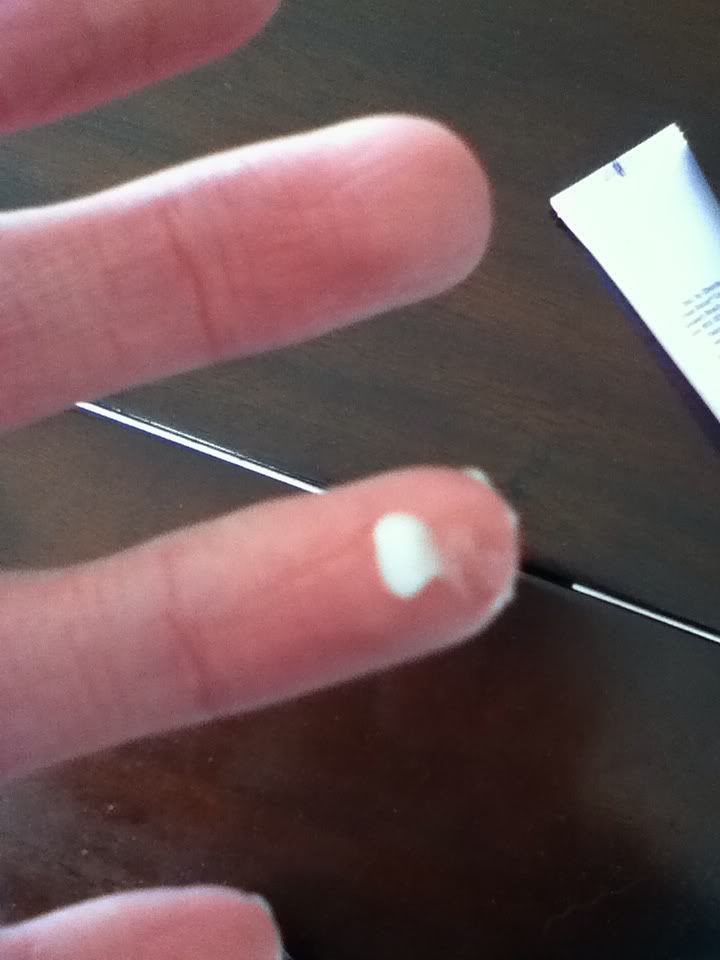 This is what it looks like. It's white and kind of looks like a certain bodily fluid I won't say, but you know what I'm talking about. It's creamy and applies really well. It also soothes my skin. It's $30.00 for a full-size tube of this and I've yet to find a drugstore brand face primer, but I'll keep looking. There's 30 ml or 1.0 fl oz of product in it and I only use a small squirt, so it'll last for a while.