Hey, guys. I went to the mall and CVS today and this is what I got.
This is what I got. I'm going to start with Forever 21.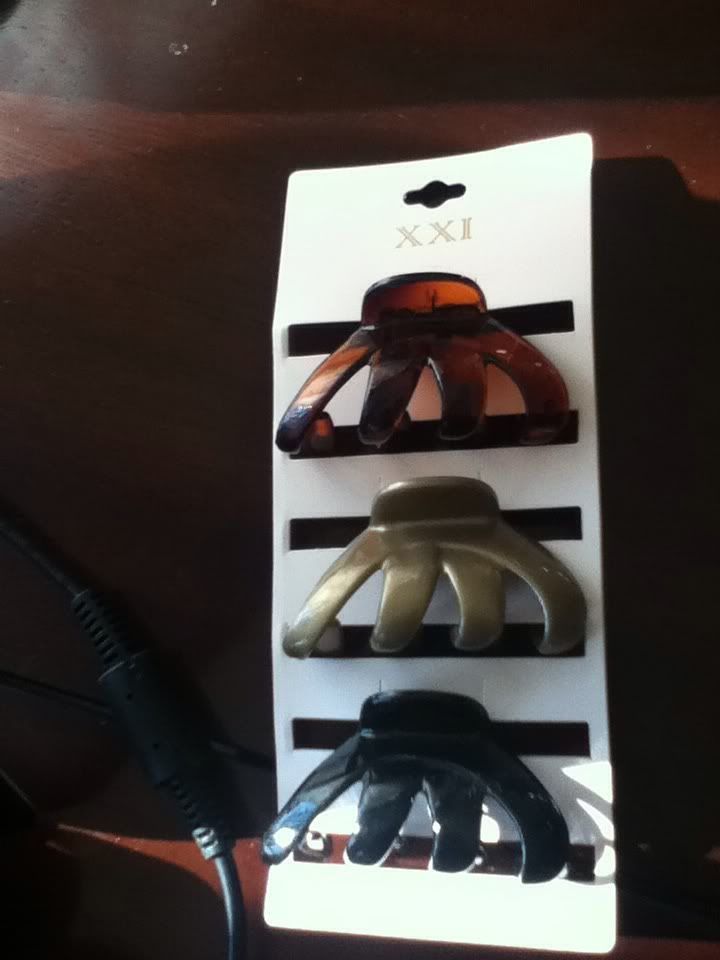 I got a 3-pack of hairclips for $1.00.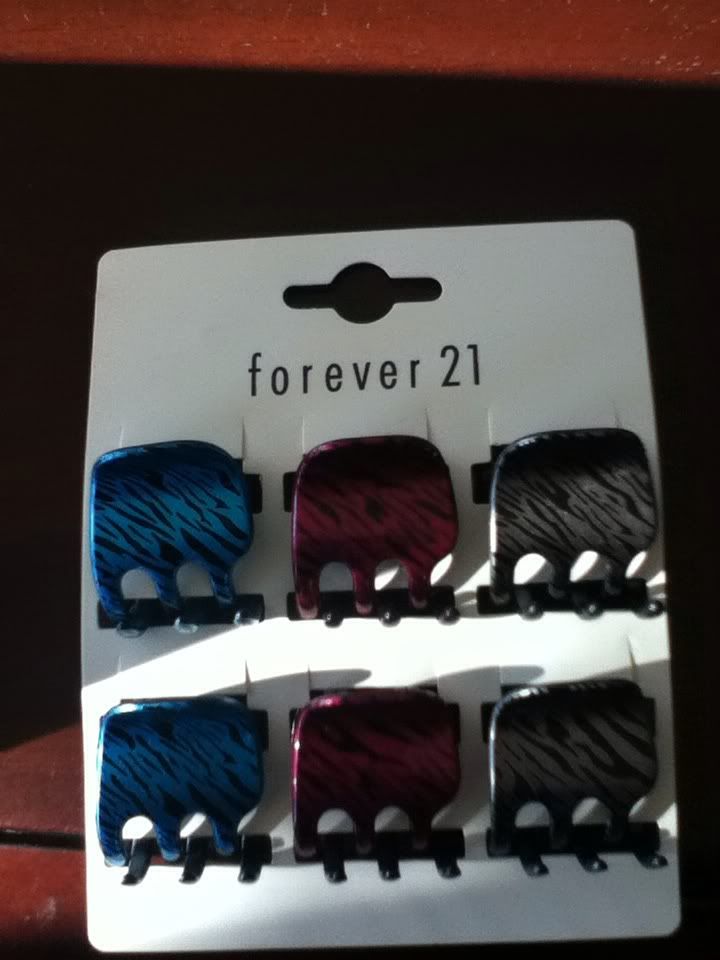 I also got a 6-pack of zebra print hairclips for when I just want to add a little cuteness to my hair. These were $2.50.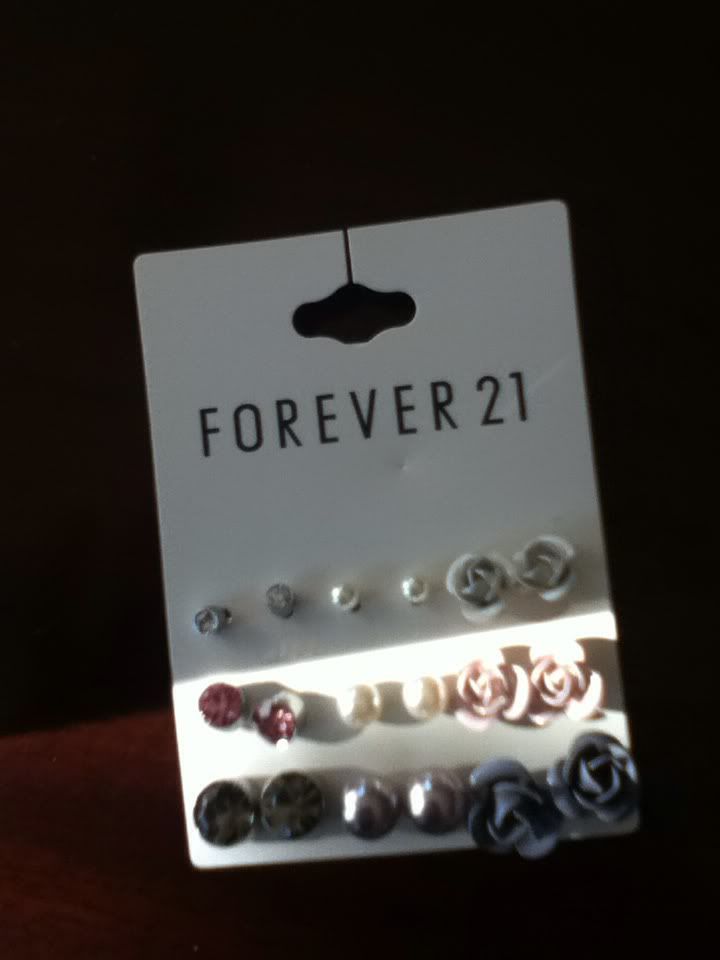 I got 9 pairs of earrings. I just like the way they look. These were $4.80.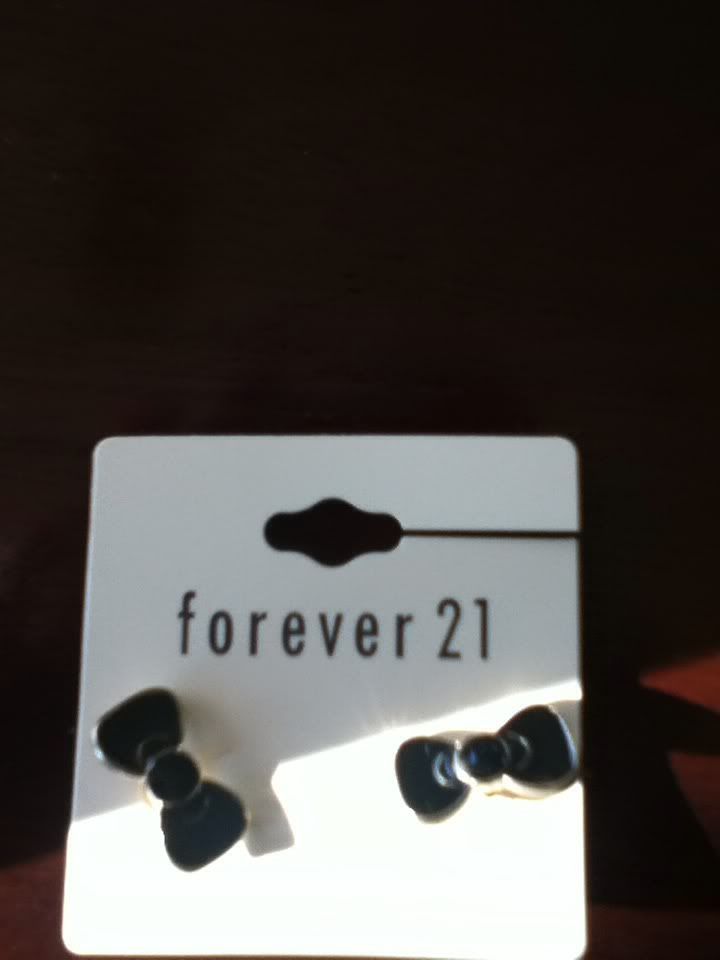 The last thing I got were these cute black hairbow earrings. These were $1.50. I spent $10.51 at Forever 21.
Now my Bare Escentuals purchase.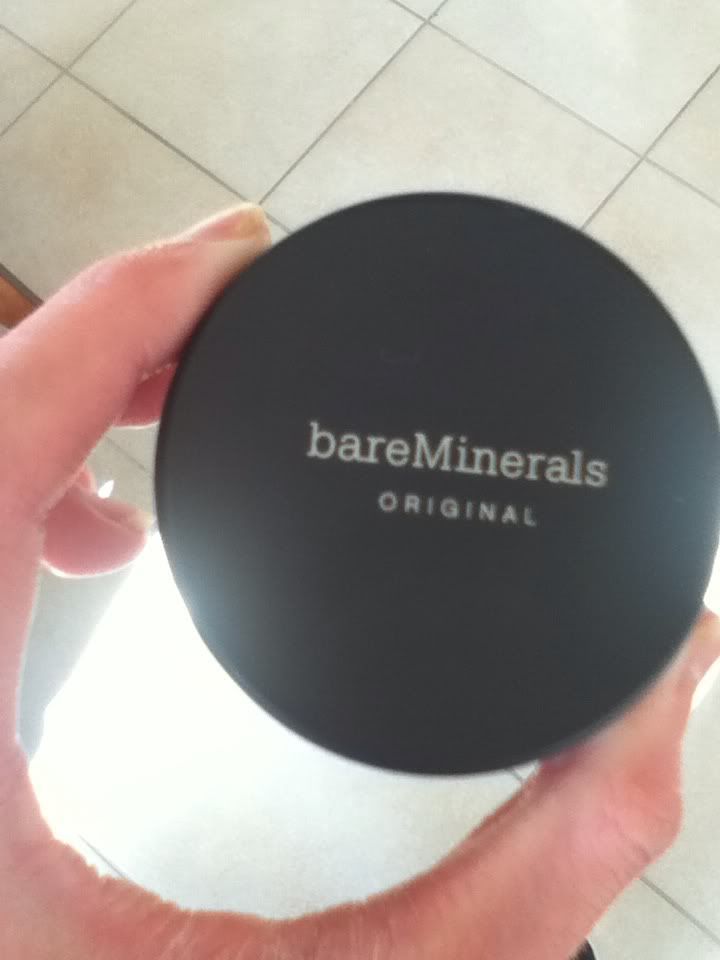 I got another container of foundation. My mom actually bought this for me because she got a starter kit with the Bare Minerals and I had a 15% off a whole purchase coupon for my birthday, so she paid for everything. It ended up being a little over $70.
Now for my Sephora purchases

.
Clinque Lash Power Mascara in Black Onyx. This was $15.00.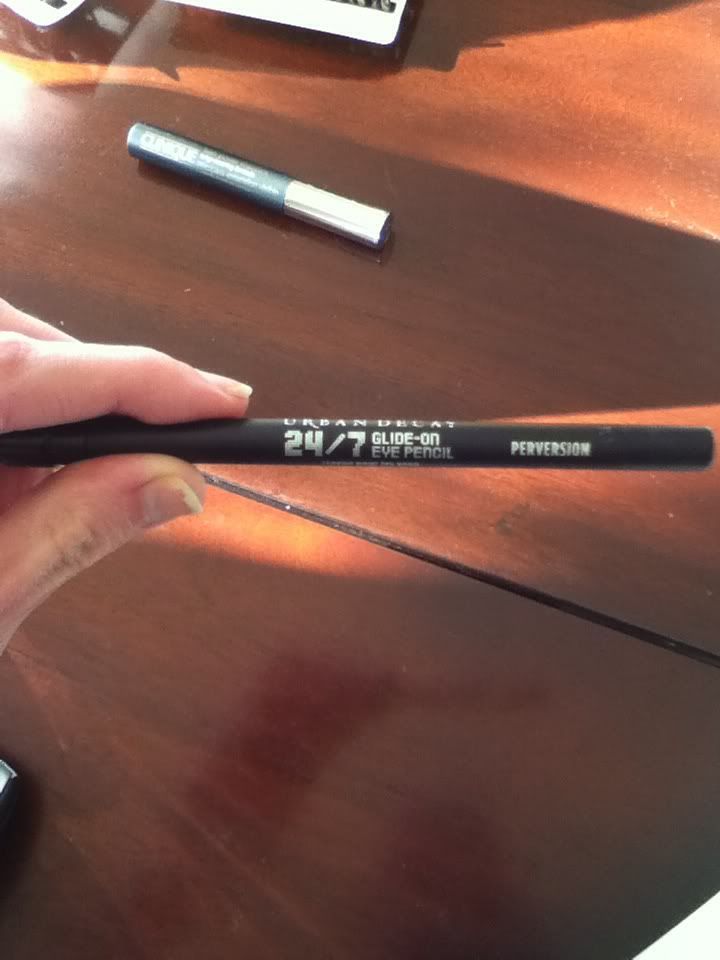 Urban Decay 24/7 Glide-On Eye Pencil in Perversion. This was $19.00. I had a Sephora gift card for $25.00 from my brother for my birthday, so I only had to pay $11.47 after I used it.
Maybelline MasterPrecise Liquid Eyeliner Pen. I wanted to try this because I love the way liquid liner looks. This was $9.99.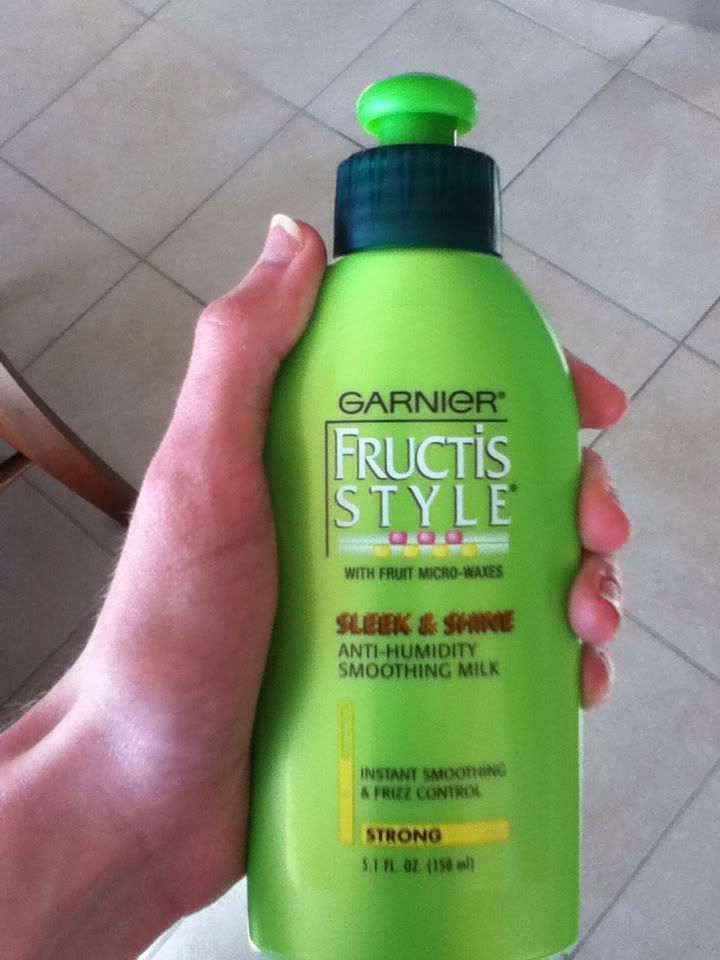 Garnier Fructis Style Sleek & Shine Anti-Humidity Smoothing Milk. I love this product. I hadn't used it in a while because I wanted to try something different and I didn't like it, so I bought a bottle of this. This was $4.99. I spent $15.74 in all.
And that's the end of my haul post. Thanks for reading and leave a comment below if you want me to do a review on anything.