Happy Easter, everyone! Hope your day is good! In this post, I will be reviewing China Glaze's Hunger Games Collection Nail Polish in the color Fast Track. I bought this at Ulta last week.
This is what it looks like in the bottle. It's a nude color with lots of gold glitter. The bottle is glass with China Glaze written in black. It's made in the U.S.A. I used Sephora by OPI 3-in-1 clear polish and OPI's matte Nail Envy before applying this polish. The cap is black plastic and is attached very firmly to the brush, which is long and flexible, making it easy to apply.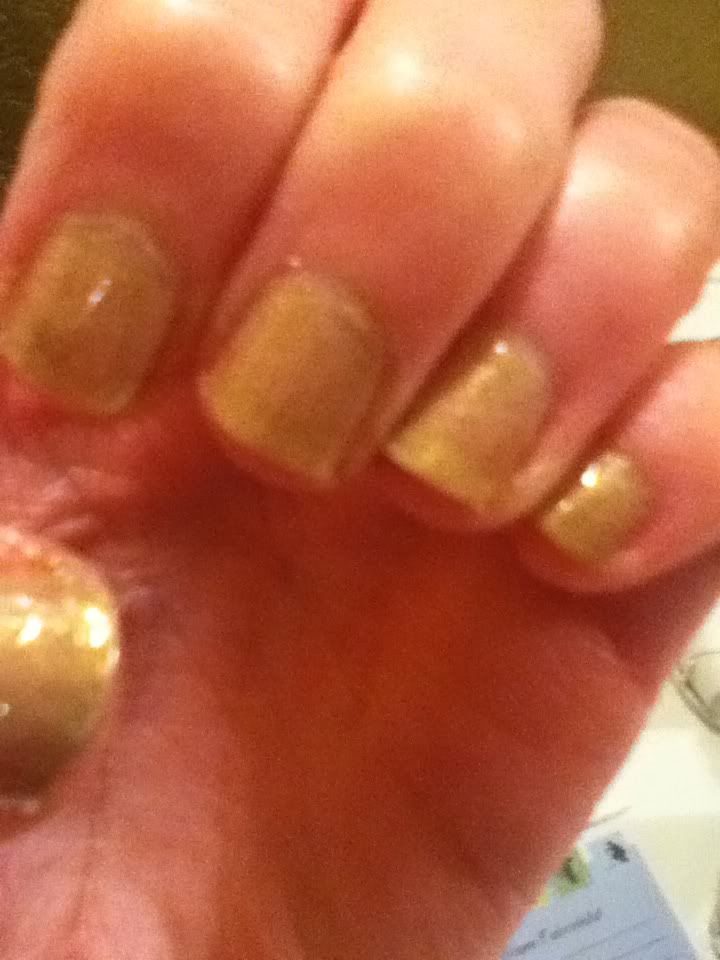 This is what the color looks like on my nails. It's a very sheer color and is overpowered by the glitter. It takes two coats to get a good wash of color. I love this because it's not in your face and loud. I'm hoping to get more of the Hunger Games nail polish soon. Hopefully this was helpful. Thanks for reading!